RECEPTION AND LOADING
BULK AND CONTAINERS, TRUCKS, TRAINS, VESSELS AND BARGE BOATS
Ideally located downstream and upstream of Rouen, Sénalia offers multimodal access points on the right bank and the left bank.
LOGISTICS CAPACITY
Reception and loading performance is based on the diversity of access points, situations and approach modes.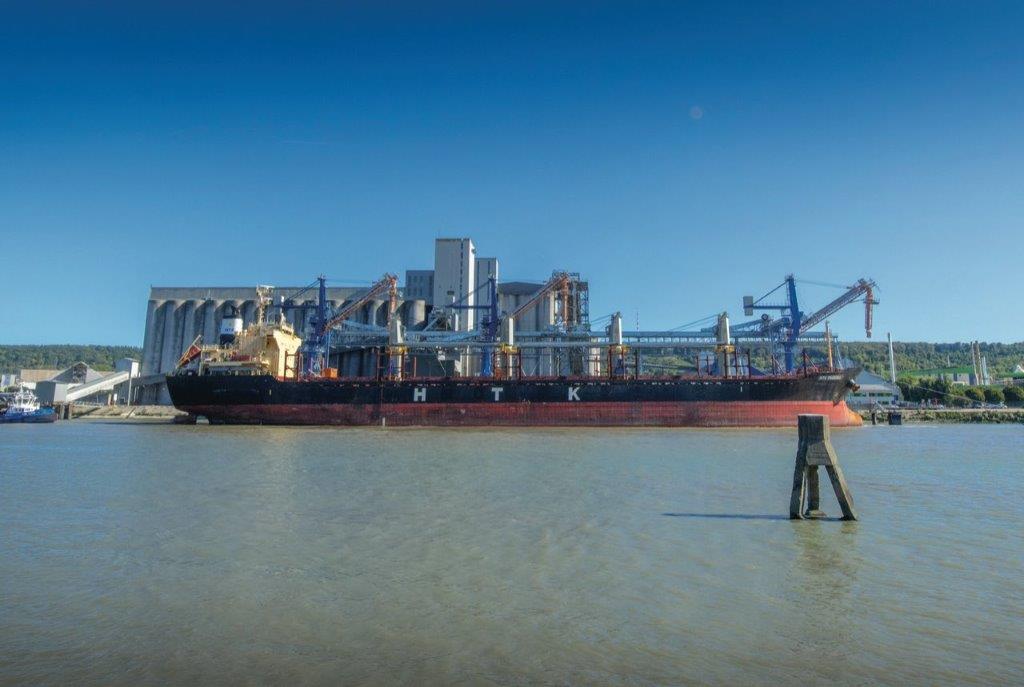 The Grand-Couronne site is, with its new gantry cranes, capable of loading panamax type boats within the limit of the depth authorized by the channel.
The loading rate is 3,000 t / h without emanating dust and without the boats having to do any ditching operations.
KNOW HOW
Logistical resources are adapted to the different types of goods managed.
The equipment used is adapted to the constraints of agricultural and agro-foodstuffs.