CONTEXT
In Lillebonne, Sénalia is the upstream logistics partner (wheat supply) and downstream (storage and logistics of grains of spent grain and gluten) of the Tereos factory. Built in the early 2000s to produce bioethanol from wheat, the plant supplemented its activity with new products with high added value, including the production of gluten (flour or pellets) loaded on bulk vessels for the export (2 to 3000 t per ship). Tereos wants to load containers to meet smaller markets.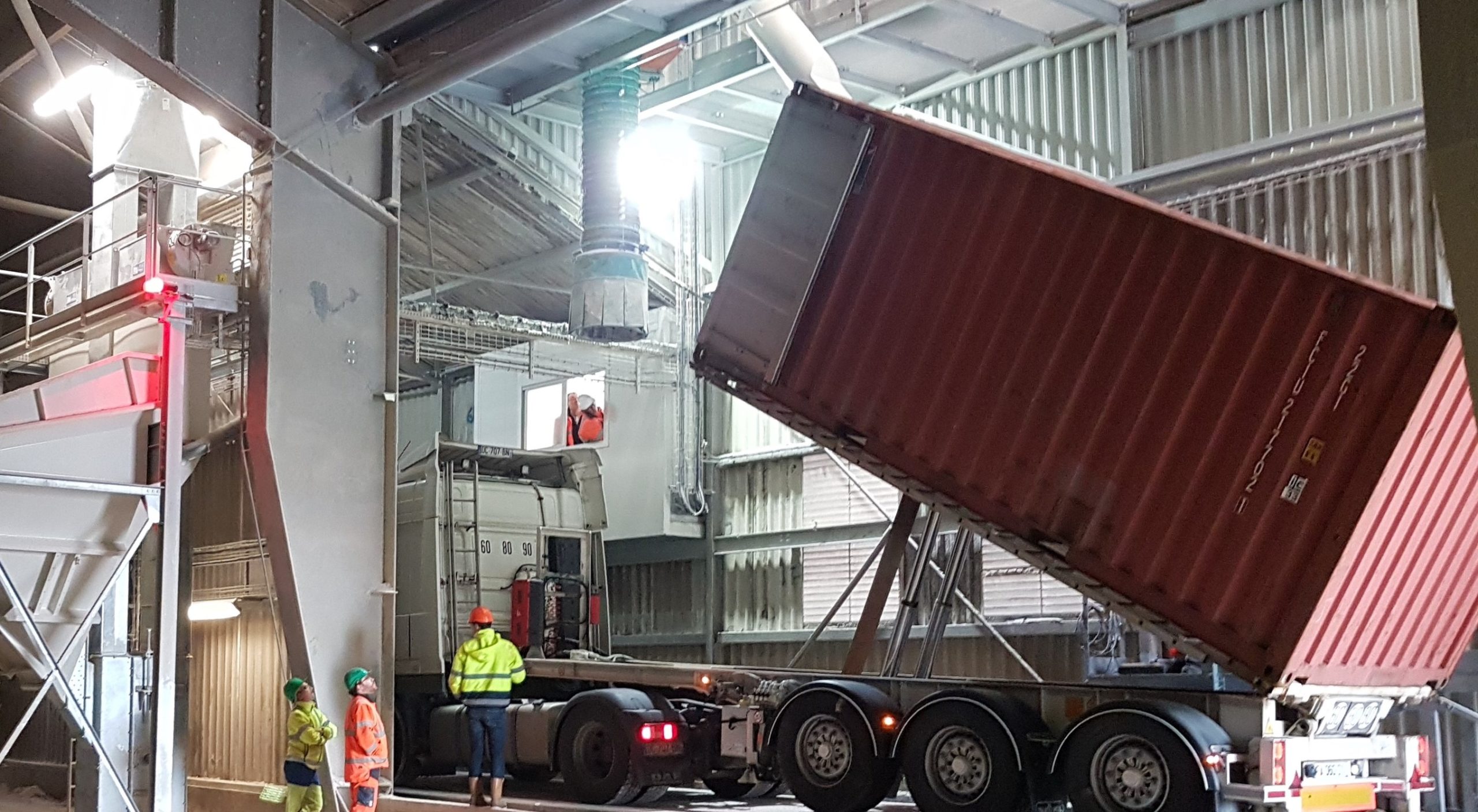 ORGANISATION
The work was carried out jointly between the New Works, Maintenance and Quality departments of Sénalia and the Tereos teams.
In 6 months, a brand new potting station has emerged, attached to the factory, in place of the old bulk gluten loading station. It will also allow the potting of wheat grains (by-product of the production of gluten and bioethanol).
Perfect coordination made it possible to maintain the activity of the site during the works.
KEY POINTS