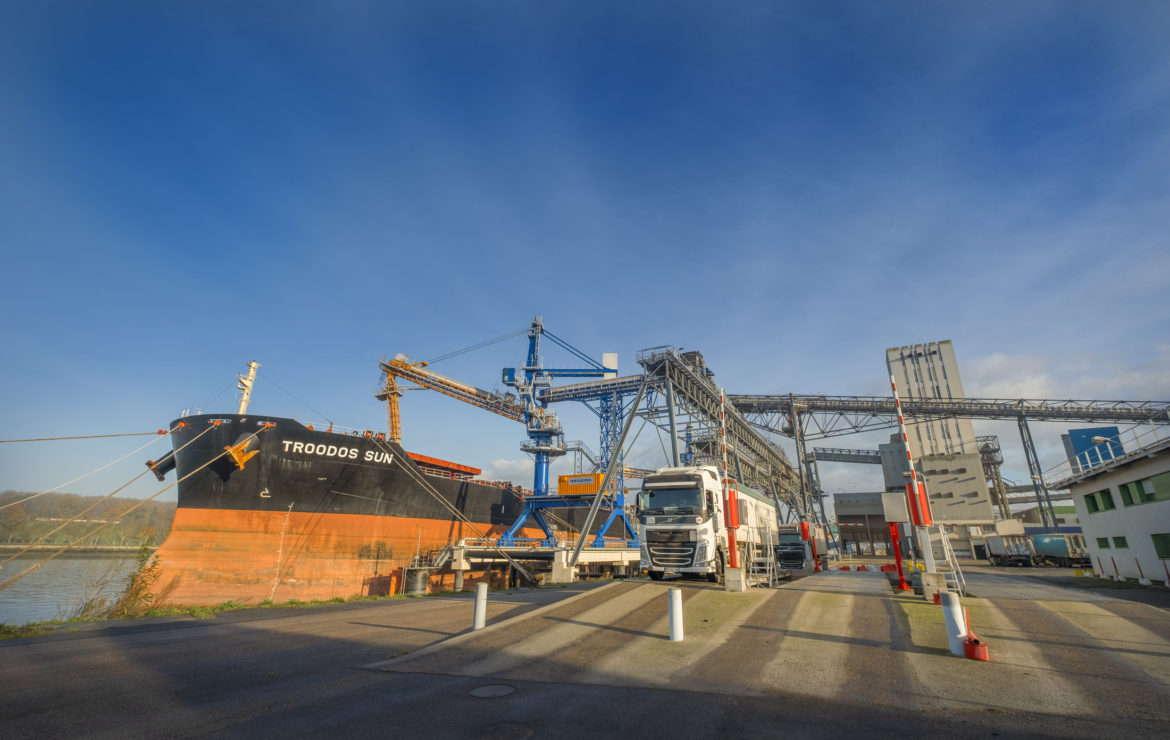 The brand new Grand-Couronne site!
The new ship loading gantries arrived at the Grand-Couronne site on December 17, in the presence of political and economic figures from the region.
With these new gantry cranes, Sénalia is acquiring the latest technologies in ship loading.
Taking advantage of the deepening of the channel, Sénalia will be able to increase the volume loaded in Panamax from the Grand-Couronne site.
The entire structure will allow the gantry cranes to translate on the new 170-meter long quay. The deepening of the base at 12 meters will give ships with a deep draft the possibility of staying afloat even at low tide.